CUSTOM WORK: Made for you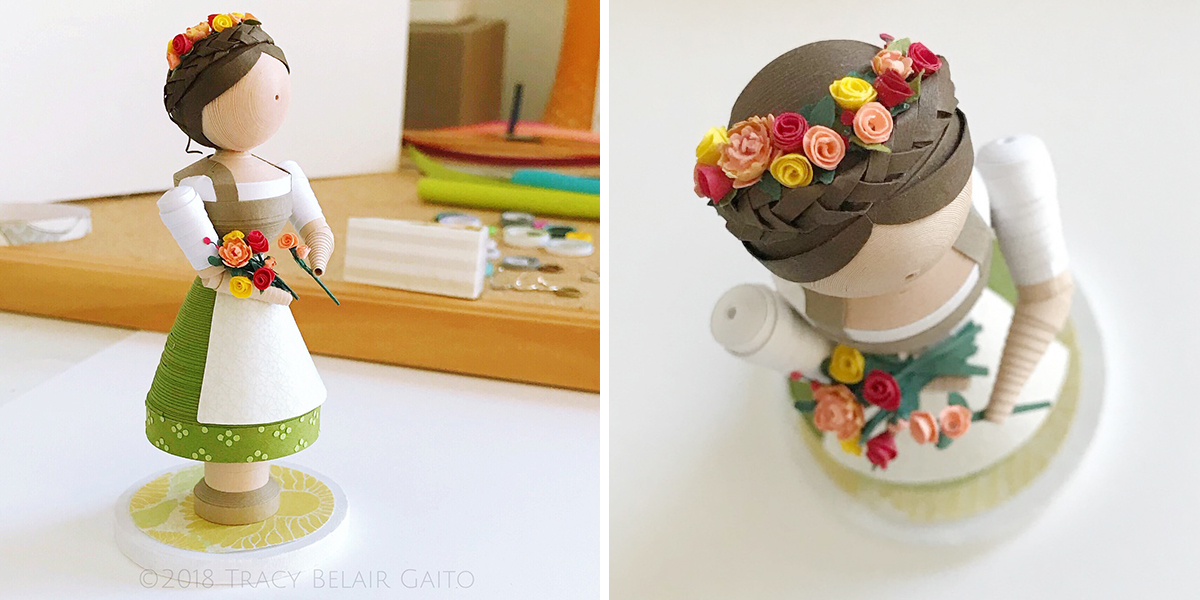 I love custom work! It's a joy to me to take your ideas and transform them into something so special and unique! Contact me to talk more about your ideas.
PAPER SCULPTED FIGURINES:
Custom paper figurines are unique pieces that capture special details and moments: you and your love on your wedding day, childhood moments with your family, a dear friend. These make a lovely keepsake, and wedding couples are perfectly sized to be a small wedding cake topper.
Smaller, girl and boy figurines are adorable custom versions of my cute paper art dolls with additional props and pets!
WEDDING INVITATION KEEPSAKE:
A wedding invitation is mounted onto the highest quality board and paper quillwork is designed to match the wedding themes, flowers, and colors. These lovely keepsakes are framable (a service I can also provide) and are popular wedding gift from friends and family.
Contact me to begin the process or learn more.
Also please see Runnerbean Policies for more custom work information. Thank you!
Please contact me about your custom idea and I'll get right back to you with my thoughts and a starting price! Thank you!